Father Marquette Statue
Honoring Father Jacques Marquette
(1637-1675)
The Father Marquette Statue's restoration, includes ADA accessibility, garden enhancements and maintenance of the park. Through project funds and generous donations, this undertaking sponsored by the Marquette Beautification & Restoration Committee, Inc. and supported by the City of Marquette, has been realized. This park honors the memory of Father Jacques Marquette, the historical namesake of our city and county.
On July 15th, 2018, 121 years after the original dedication of the statue, the MBRC with the City of Marquette rededicated the Father Marquette Park.
Artist Ryan Bryak, created the arched gateway and two stone benches to welcome visitors. The gateway emulates a canoe, towers 10 ft. tall and is made of weathered steel. Engraved along the perimeter of the arches, is a map depicting Father Marquette's journey. The new seating, lighting, and winding pathway enables all to experience the park.
A memory garden was established in the park to honor former MBRC President Tami Dawidowski. She is recognized for her extraordinary leadership, endless determination, and her encouraging foresight, that helped this project to eventualize.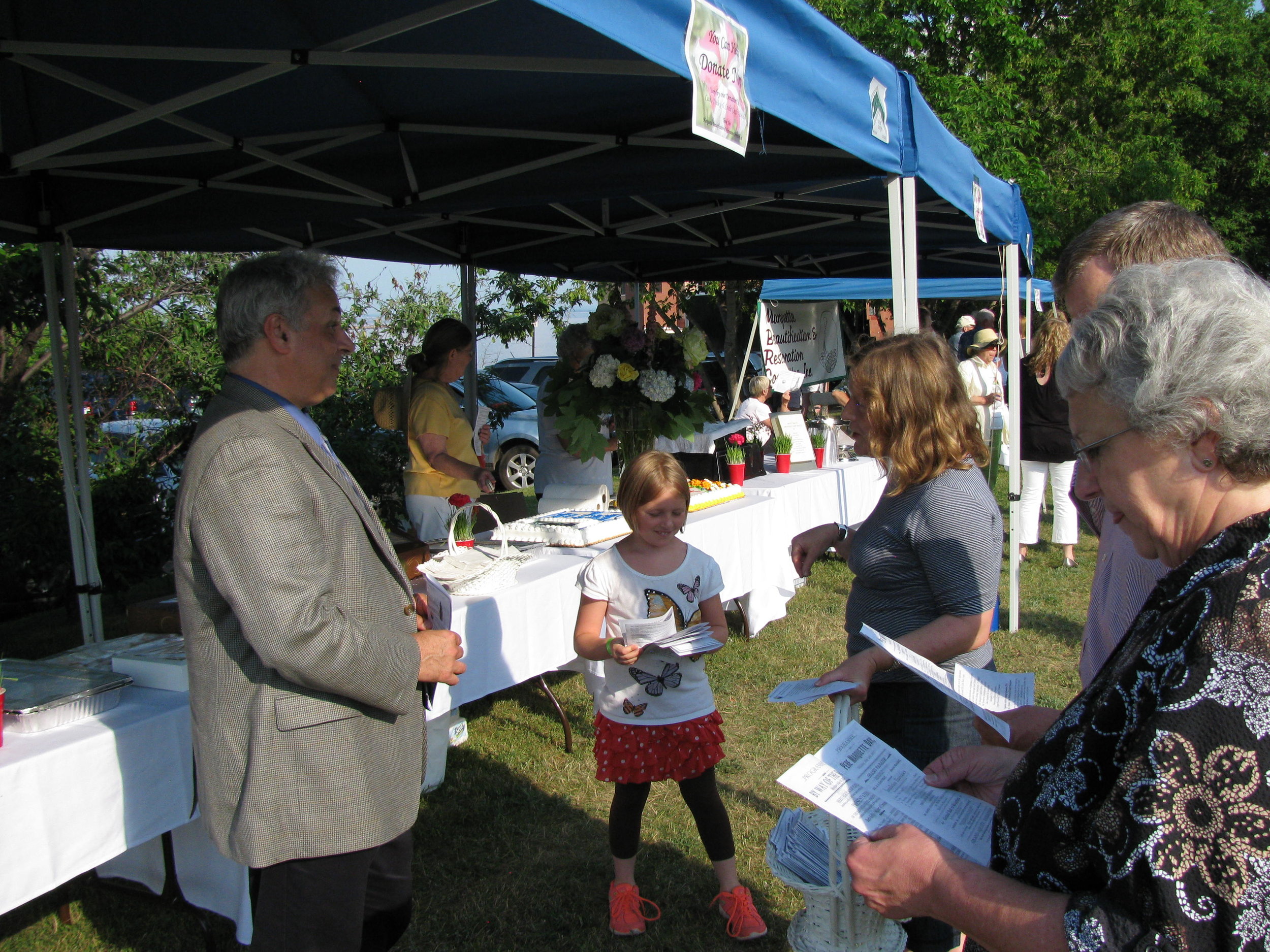 Preservation & Restoration Plan
2013 Repaired the reliefs

2013 Repaired the base

2018 Lighting, landscaping, security cameras

2018 Handicap accessibility

2018 Fund long-term maintenance

2018 Establish/ maintain "Tami's Garden"
Statue Facts
The Father Marquette Statue was dedicated on July 15, 1897, gifted to the city of Marquette from Peter White. The brass statue was sculpted in Florence, Italy by the renowned sculptor Gaetano Trentanove. This statue is one of two replicas created by Trentanove, the other stands in Statuary Hall in Washington, DC, and is considered to be one of the finest sculptures in the national collection. Trentanove made two trips to Marquette during the creation of our statue. Weighing 1 1/2 tons, the cast bronze statue cost $6000, and was originally situated near the original Waterworks Plant at the southeast end of East Ridge Street. It was moved in 1913 to its current location in the Father Marquette Park on Front & Baraga Street.
For more information and donations, contact Emily Lewis at 906-226-9618.